If you have been following me on Instagram either on my personal Instagram or over on the Intentional Homeschooling account you probably already know that we are switching over to a more Charlotte Mason approach this year.
I've always loved the idea of the Charlotte Mason method because I'm a big believer in a lot of her ideas, especially living books, but I've always gotten a little overwhelmed when trying to plan out our year. Thankfully this year I dug in and did a ton of research and planned a CM year that I am really excited about!
I will be sharing our full plans for kindergarten and grade three in the next week or two, as well as how to go about planning your own Charlotte Mason year and finding great resources, but I decided to start pretty much backwards and begin by sharing a lot of the resources we are going to be using.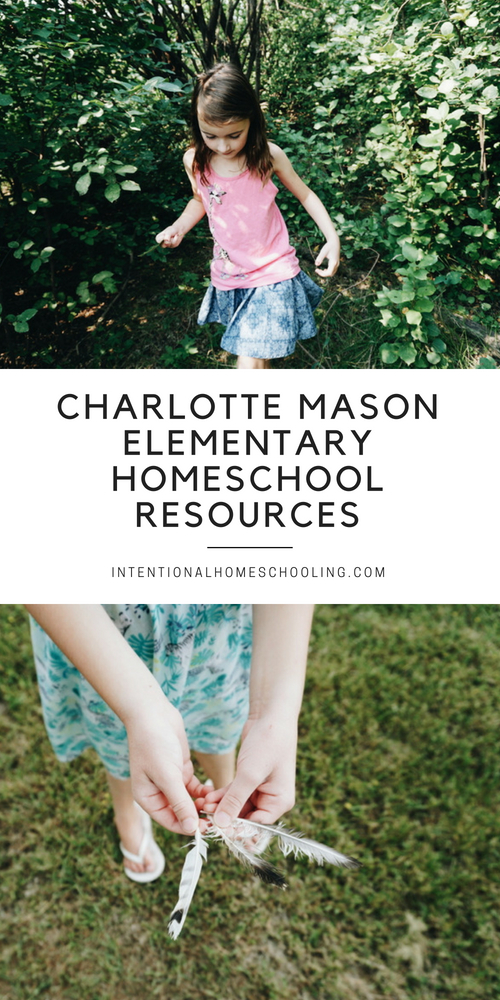 While planning our homeschool schedule I've kind of separated things into three categories: the things we do each day, our different books we are reading from and the things we do once a week. I will dive more into that when I share our full schedule but the resources I am sharing today fall under our weekly things, in the public school setting most of these would fall under the extra curricular category. For us this includes: art, handicrafts, music, nature study, and Spanish.
Okay, on to the resources!
Just a heads up, many of these resources can be found in the Elementary Homeschool Bundle for over 90% off. ($280 in homeschool products for just $25!)
ART
GOOGLE
Ha, this may be my lamest (or smartest?) resources, but we are planning on studying a number of different famous artists and their work this year and I am going to be relying on Google to find a lot of the images. I plan on getting 4-6 pictures printed out for each artist we study.
Where to find it: On Google. 🙂
FAMOUS ARTISTS FOR KIDS – ERIC CARLE
While Google will be helping us with most of our artist studies I also wanted to throw something into our year that was geared a little more towards the kindergartner. This series includes five art tutorials that focus on Eric Carle's work and I think will be fun to do after spending time looking through his books.
Where to find it: On The Natural Homeschool site or get it in the Elementary Homeschool Bundle along with $270 other products for just $25.
HANDICRAFTS
Okay, I'll admit, other than my Pinterest board I so far have no resources for this section. Help!!
We've done finger knitting in the past and I would like to move on to something different this year. I want it to be something that is possible for the kids to do but also doesn't end up in the garbage right away. Suggestions?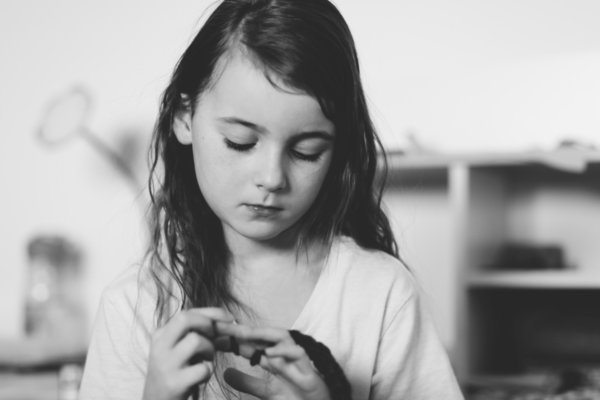 MUSIC
HYMNS FOR YOUR HOMESCHOOL
Charlotte Mason was a big believer in hymn study and I'm excited about this! I remember my high school choir teacher often reading the histories of different hymns to us and it really stuck with me. We've already started with It Is Well (such a powerful story!) and will probably take one month for each hymn.
Where to find it: In the Outmatched Mama shop or get it in the Elementary Homeschool Bundle along with about $270 other products for just $25.
NATURE STUDY
One of the subjects that Charlotte Mason really pushed was nature study. This is not something that comes naturally to me. I grew up on a farm with a lot of land to explore but usually just stayed inside and read instead. #bookworm BUT it is something I am trying to get better at as an adult and apparently my kids are starting to believe it because just yesterday one of them said "Mom LOVES nature." I wouldn't go that far yet but I'm trying.
BURGESS BIRD BOOK
We are starting our nature study by learning about birds. To be honest, I used to make fun of my parents because they had a bird book and a pair of binoculars by our backyard deck and now I am totally turning into that person.
Where to find it: We are listening to the audio over on Librivox for the most part but chapter two wasn't very clear so I read that one to them, you can find the book for free online here.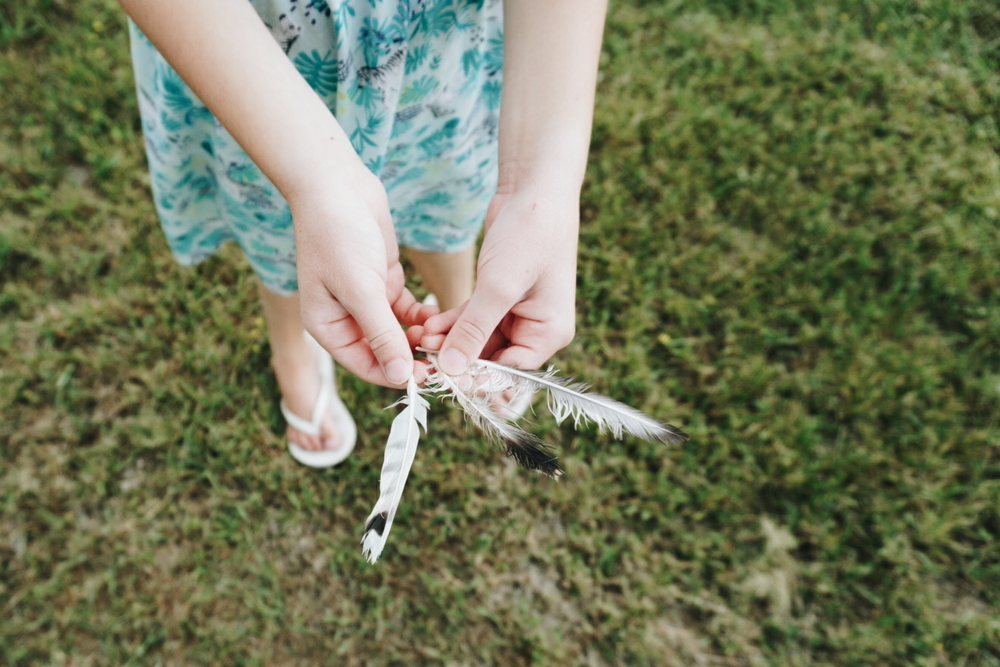 ANIMAL TRACKS GUIDE
I think the ability to recognize different animal tracks is so cool! Plus, I find because my daughter is older I tend to lean more towards girl-ish activities which is unfortunate for my son, so I'm making an effort to make sure I include things for him too and nothing screams boy more than knowing how to identify animal tracks!
Where to find it: You can buy it in the Brave Grown Home shop or get it in the Elementary Homeschool Bundle along with $270 other products for just $25.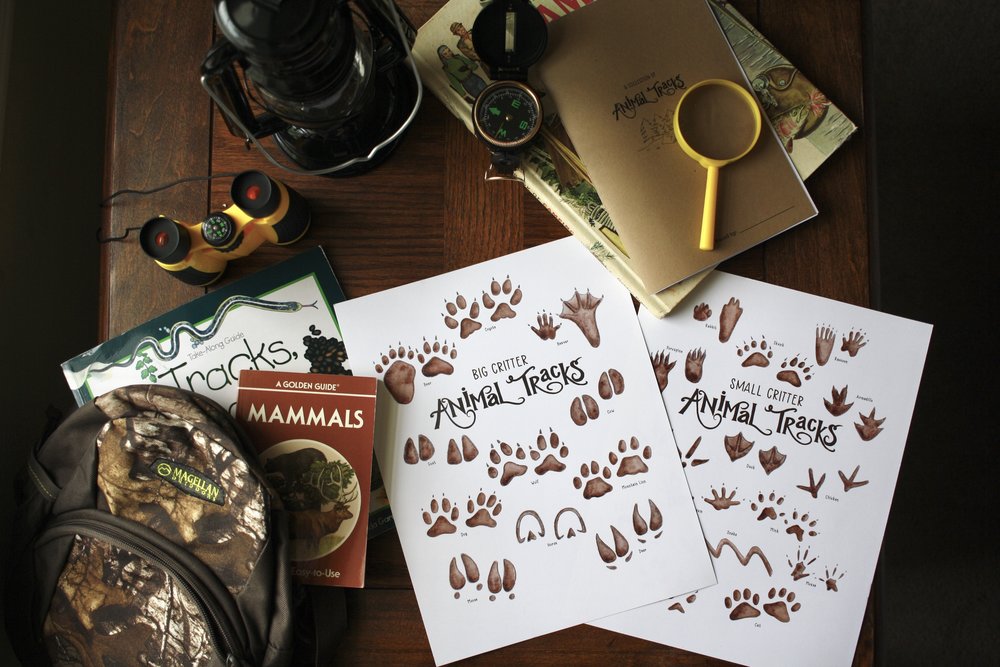 NATURE POSTERS
A super easy way to learn more about nature is to use it as artwork and display it in your home! I am just waiting to go pick up a gorgeous butterflies & moths poster from the printer.
Where you can find it: In the Twig & Moth shop or get it in the Elementary Homeschool Bundle along with $270 other products for just $25.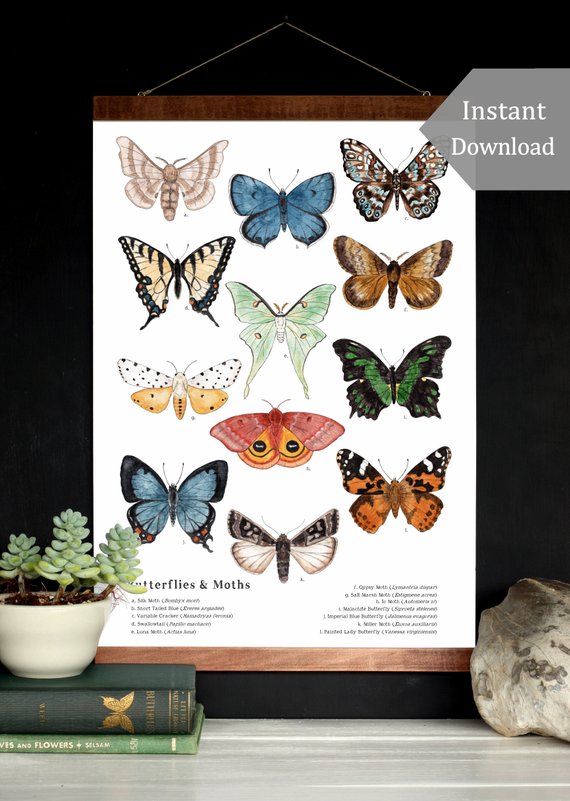 NATURE KIDS: WINTER EDITION
I am really excited about this course by Alicia over at Learning Well. I find nature in the winter difficult and I have high hopes this course will make it more fun (and just plain ol' force me to get outside in the winter).
Where to get it: In the Learning Well shop or get it in the Elementary Homeschool Bundle along with $260 other products for just $25.
SPANISH
DUOLINGO
Raeca has been trying to learn Spanish for the last year or so. She's done a bit of Duolingo but it isn't really set up well for early elementary kids so I am looking for more resources for her that are more suitable for her age. Because we live in Canada it is a lot easier to find French resources but her and I both really want to learn Spanish. #rebels
Where to find it: On the Duolingo website or in the Apple App Store or Google Play Store.
BILINGUAL CALENDAR
One fun way we will be working on our Spanish is by using a bilingual calendar! This will be a nice daily reminder to work on our Spanish.
Where to find it: In the This Humble Hive shop or get it in the Elementary Homeschool Bundle along with over $270 other products for just $25.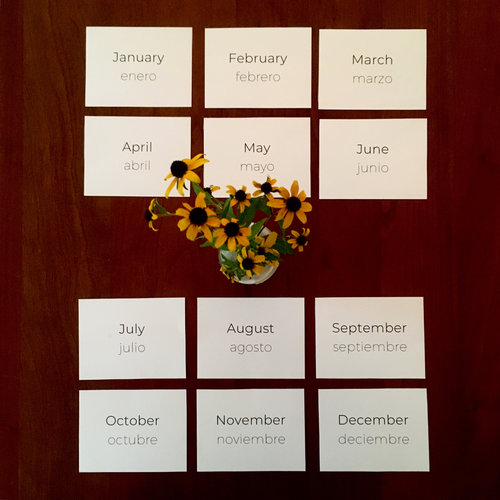 Okay, I think that is all or at least most of our extra curricular homeschool resources for this school year! As you've probably been able to tell, a lot of our resources come from the Elementary Homeschool Bundle, if you are looking for some excellent homeschool resources and want to save some money I would definitely recommend checking the bundle out!
I'll be back soon to share more on how I came up with our Charlotte Mason schedule and share a list of all the books we are going to be reading!
If you have any questions related to our Charlotte Mason year feel free to leave them in the comments below and I'll try to answer them in upcoming CM posts.